Giveaway from No Time Mommy!
All information taken from the site of No Time Mommy
Now that 2012 is finally here, a lot of people are changing their eating habits. I've heard everyone say "Switch to Whole Grain, It's better for you." Well now there is a way for you to enjoy your favorite cereal as well as get the Whole Grain you need.
General Mills Cereals with a white check on the box now have more Whole Grain than any other ingredient.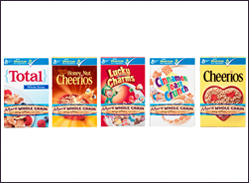 I received all the cereals listed above and them being more whole grain does not affect the taste at all. They are still so good. The cheerios are great, they were already great for you. The cinnamon toast crunch (my fav) and the Lucky Charms still have a lot of sugar in them though.
I have a General Mills prize pack of 5 Whole Grain cereals to giveaway to one lucky reader (pictured above).
To enter this giveaway:
http://notimemommy.com/2012/01/27/more-whole-grain-from-general-mills-cereals-giveaway228/#comment-91170